By Megan Rychwa, Investor Research Analyst, LSN
Last week, Life Science Nation wrapped up its second Digital RESI JPM and the first Innovators Pitch Challenge (IPC) of the year. As we prepare for Digital RESI March, we wanted to take this opportunity to announce and celebrate the winners of Digital RESI JPM IPC!
Learn more about the winners below and how their technology is making a difference in the early-stage life science ecosystem. The winners are picked by the votes cast from RESI attendees with exclusive access to the live IPC session and dedicated company landing pages and pitch materials.
The IPC returns March 22-24. Eligible startups can apply until Friday, February 25. All qualifying finalists must purchase a Digital RESI March registration and pay a $800 pitch fee. We accept applications on a rolling basis, so get yours in today!
First Place – Amplified Sciences

Amplified Sciences is a startup life science diagnostics company focused on accurately detecting and pre-empting the risks of debilitating diseases, including lethal cancers and organ loss with R&D operations in Purdue Research Park and research alliances in San Francisco and Boston. The company is developing a portfolio of diagnostic assays for early detection of disease. An ultra-sensitive molecular sensing technology licensed from Purdue operates with novel test-strips that combine with portable instrumentation to form a highly versatile clinical assay platform that can scale to point of care. The lead assay in development is at clinical testing stage and targets early detection of undiagnosed pancreatic cancers. The company closed a Seed round in 2020 which will enable technical and clinical validation of the PanCystPro product and position the company for entry into a commercializable lab-developed test in 2023.
Second Place – OncoXome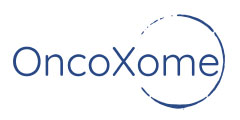 OncoXome is an oncology startup whose objective is to bring to patients with advanced cancer an innovative multitarget therapeutic approach hacking cell communication and using gene editing to overcome cancer resistance. They have two platforms: proprietary exosome scalable production and gene editing therapy. Combined, these platforms lead to targeted therapeutic delivery. They first target patients with advanced KRAS mutated lung, colorectal and pancreatic cancers.
Third Place – Prolifagen

Prolifagen is a Start Up company located in Philadelphia and working on a local injectable medicine based on microRNA to regenerate heart muscle damaged by MI and prevent heart failure.  [Approximately 400,000 people develop HF following massive MI yearly in US/EU combined, at a huge cost to society.] They have shown regeneration of cardiac muscle in mice and have early data of regeneration in pigs.  The next milestone will be to define the extent of clinical benefit in a pig model of myocardial infarct, as a steppingstone to clinical trials. They have issued patents in US/EU. So far, their funding has been based on non-dilutive funding from founders and on a phase 1 SBIR grant. They are looking for strategic investment and/or collaboration/licensing.