By Alexander Vassallo, Manager of Business Development West Coast (US), LSN
Digital RESI March provides valuable opportunities to partner with hundreds of active investors seeking early-stage assets in life science and healthcare, but equally valuable are the resources provided by key strategic partners providing the services necessary for business growth. Life Science Nation (LSN) is pleased to feature experienced industry professionals attending the March 22-24 Digital RESI partnering conference and hosting exciting workshops designed specifically to address the pain points of early-stage scientist-entrepreneurs raising their Seed to Series B funding rounds. Check out our workshops below and register to start booking meetings today!
Tuesday, March 22, 12 PM EDT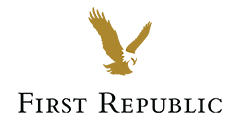 Keeping Your Life Science Startup Out of the 'Valley of Death'
Instructor: Nishta Rao, MBA, Managing Director, Life Sciences, First Republic Bank
Moderated by First Republic Bank's Nishta Rao, hear from CEOs and founders on their pain points and strategies on navigating their company out of the valley of death.
---
Tuesday, March 22, 1 PM EDT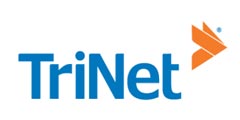 Employee Risk Mitigation in Startups
Instructors:
Samuel Bilsky, Sales Consultant, TriNet
Anna Evans, Senior Consultant – Technology, TriNet
In the digital age, it's important for entrepreneurs to prioritize their company's most valuable asset: people. This session will detail how full-service HR can save precious time for entrepreneurs to focus on what matters while knowing their team is taken care of. In a sea of possibilities, understand your HR options, learn about PEO services, and how they can help scale your business with big-company benefits and infrastructure. There's no one-size-fits all, so get tips on finding the right HR solution for your organization.
---
Wednesday, March 23, 12 PM EDT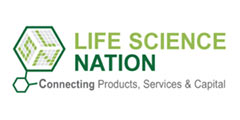 Branding & Messaging: Seed to Series B
Instructors:
Claire (Chae-Kyeong) Jeong, VP of Investor Research, Asia Business Development, Life Science Nation
Candice He, VP of Business Development, Global Investment Strategist, Life Science Nation
To win capital, you must stand out from the crowd. The first way to do that is to have top-notch marketing collateral. This bootcamp discusses how to provide potential investors with high-quality, professional materials—materials that engage them, communicate your message clearly and concisely, and present the information they want to see in a way that helps them to decide quickly and easily if you are a potential fit for their needs.
---
Thursday, March 24, 12 PM EDT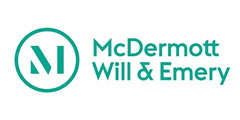 Negotiating Term Sheets: What's Best for the Company and What's Best for You?
Instructors:
Mark Mihanovic, Partner, McDermott Will & Emery
Aroma Sharma, Partner, McDermott Will & Emery
This interactive workshop, organized and led by McDermott Will & Emery, will provide wisdom to early-stage CEOs and management on the latest trends in term sheets, with a focus on founder and management equity opportunities. The workshop will cover common issues of concern to entrepreneurs (valuation/dilution, liquidation preference, board makeup, protective provisions, anti-dilution). Experts from the legal, investment and entrepreneurial community will discuss the interplay of financing milestones in the term sheet discussion.