By Claire Jeong, Chief Conference Officer, Vice President of Investor Research, Asia BD, LSN
Congratulations to all Innovator's Pitch Challenge (IPC) finalists that participated in Digital RESI March last week. During the 3-day virtual conference, 30+ pitch companies were featured on a dedicated landing page that hosted their supplementary materials and participated in a live Q&A session with a panel of judges, who are active investors or industry experts in the space. They presented their unique and innovative technologies and products to the RESI attendees, and these technologies and products represent the future of life science arena. RESI attendees voted for their favorite pitch companies. Congratulations to the three IPC winners!
1st Place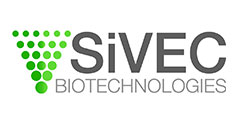 Recognized as the 2022 Top Emerging Company at BIO International, SiVEC Biotechnologies has developed BactPac™, a live biotherapeutic delivery platform to enable the next generation of nucleic acid and gene editing therapies. BactPac is engineered to produce therapeutic payloads (mRNA, siRNA, proteins, and CRISPR/Cas) and safely deliver these payloads to targeted tissues (e.g., pancreas, lungs, heart and brain) that cannot be targeted by viral vectors and lipid nanoparticles (LNPs). BactPac can generate large and varied therapeutic moieties that have applications in a wide range of disease indications, including cancer, genetic, infectious, and chronic diseases. Using the BactPac platform, SiVEC is developing a first-in-class therapeutic pipeline targeting a range of therapeutic areas, including oncology, respiratory diseases, and rare genetic diseases. SiVEC has secured nearly $4M in NIH SBIR funding, has a strong patent portfolio, and has an early collaboration with a gene-editing company. We are seeking a $7M seed investment.
Check Out SiVEC Biotechnologies' Dedicated Page
2nd Place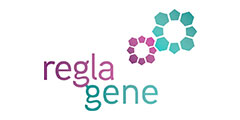 Reglagene is a therapeutics company dedicated to developing transformational therapies for brain diseases. Reglagene's product RGN6024 demonstrated proof of concept, safely shrinking tumors in a therapy resistant animal model of brain cancer and beating todays standard of care head-to-head. RGN6024 is the subject of a 2023 patent filing, has a concise manufacturing process, and a risk-mitigating, diversified clinical development plan. We anticipate the start of human clinical trials in mid 2024. Reglagene's second product in development leverages what we've learned from RGN6024 biology to target diseases driven by neuroinflammation, such as Parkinson's Disease.
Check Out Reglagene's Dedicated Page
3rd Place
Amplified Sciences is a clinical stage life science in-vitro diagnostics company with an ultra-sensitive molecular-sensing platform technology with composition of matter IP exclusively licensed from Purdue University focused on accurately detecting debilitating diseases sooner. Their lead assay for early detection of pancreatic cancer is supported with clinical published data and provides increased accuracy and earlier detection helping gastroenterologists stratify patients at risk for pancreatic cancer. Open $3M Series Seed Preferred, led by OCA Ventures and Elevate Ventures will fund opening of clinical lab, CLIA regulatory milestone, and support commercial launch in 2023 as well as scale additional assays on their ultrasensitive chemistry reagent platform.
Check Out Amplified Sciences' Dedicated Page
The show never stops. If you missed the opportunity to pitch in March, applications are now open for RESI Boston, June 5-7. Apply to pitch in-person pitch on June 5. RESI Boston June is a hybrid format conference starting with a one day (June 5) in-person conference experience including partnering meeting, investor panels, IPC, workshops and Global Partnering Campaign and Roadshow Preparation classes at The Westin Copley Place in Boston, MA. Followed by two days (June 6-7) of a virtual partnering only event. Pitch applications are accepted on a rolling basis, so get yours in today!
Application deadline is Friday, April 21.
Want to be part of RESI Boston June? Register now to save $500 on super early bird rates by April 7. RESI also provides sponsorship and exhibition opportunities to help you increase your brand visibility at RESI Boston June or any future RESI conferences, contact us to learn more.