By Dennis Ford, Founder and CEO of Life Science Nation, Creator of the LSN Partnering Conference Series
Join Dr. Matthew McMahon, Director of the NIH's Small Business Education and Entrepreneurial Development (SEED) program, as he discusses how the NIH prioritizes early product development and offers resources to innovative entrepreneurs to help them succeed and save lives. The panel takes place Wednesday, June 9 at 1 PM EDT. You don't want to miss this powerful collaboration and the opportunity to learn how the NIH is shaping the business landscape for early-stage technology like yours!
Your Partner in Driving Healthcare Returns
NIH has launched SEED to strategically align academic research resources, dedicated funding for small businesses, and business and product development expertise to help entrepreneurial scientists move their promising discoveries through the early product development pipeline. NIH's Small Business Program, also known as America's Seed Fund, provides over one billion dollars annually to small businesses to validate the potential healthcare potential of scientific discoveries and to test the feasibility of novel products and services resulting from these discoveries. This panel will highlight NIH's strategic focus in early product development, resources and opportunities available to small business innovators, the SEED-sponsored technical and entrepreneurial advisory services, and will explore how building relationships with business, finance, and healthcare stakeholders help ensure these innovations will impact patients' lives.
Matthew McMahon, PhD, Director, SEED, NIH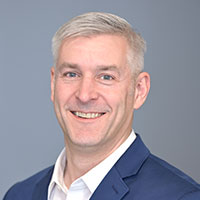 Small Business Education and Entrepreneurial Development (SEED) at NIH was recently established to accelerate scientific discoveries from bench to bedside. SEED builds upon NIH's $1 billion/year Small Business Program by providing additional services to support a comprehensive translational research ecosystem. SEED coordinates a national network of proof-of-concept centers that support academic investigators to validate the potential health impacts of their scientific discoveries, improves the likelihood that promising technologies transition from academia to small businesses, and trains a biomedical workforce that is well-versed in product development and entrepreneurship. SEED also provides a host of professional advisory services, through a team of Entrepreneurs-in-Residence and life science industry veterans, designed to strengthen projects as they transition from discovery science to product development and provides the contacts in business, finance, and healthcare that are necessary to move projects from research and development toward patient access.
Matt has a diverse background in academia, biomedical small business, congressional policy, and NIH program development and management. He most recently served as the director of the National Heart, Lung, and Blood Institute's Office of Translational Alliances and Coordination where his team assisted over 500 Small Business Program and 100 translational research program applicants and grantees annually. His team also developed a volunteer network of over 75 serial entrepreneurs, angel and venture capital investors, and medical device and drug development industry veterans that provided innovators with specialized product development and business assistance. Matt previously created and led the National Eye Institute's Office of Translational Research to advance ophthalmic technologies through public-private partnerships with the pharmaceutical and biotechnology industries. His previous experience also includes service as the principal scientist for the bionic eye company Second Sight Medical Products and as a staff member on both the United States Senate and House of Representatives committees responsible for science, technology, and innovation policy. Matt holds a B.S. in Optical Engineering from the University of Rochester and a M.A and Ph.D. in Experimental Psychology from the University of California, San Diego.
Chris Sasiela, PhD, RAC, Senior Regulatory Specialist ,Innovator Support Team Lead, SEED, Office of Extramural Research, NIH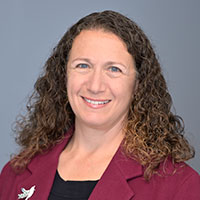 Dr. Sasiela has over a decade of experience providing support and consultation to academic innovators and small businesses engaged in therapeutic, device, and diagnostic development programs. As the Innovator Support Team Lead in SEED (Small business Education and Entrepreneurial Development) in the Office of Extramural Research at the National Institutes of Health, Chris coordinates the activities of a team of seasoned professionals with experience in product and business strategy, business development, fundraising, partnerships, reimbursement, and regulatory affairs. Chris is passionate about enabling NIH's innovator community to progress their discoveries as far as science and human biology permit. Starting her career as a researcher, Chris worked in basic research at the University of Southern California and the University of Maryland, and in drug discovery, development, and improvement groups at Baxter, the Department of the Army, and the National Cancer Institute. Chris transitioned from a research to a regulatory career path via an Interagency Oncology Taskforce Fellowship at the US Food and Drug Administration. Continuing her regulatory career path at Social & Scientific Systems, the National Institute of Allergy and Infectious Diseases, and the National Heart, Lung, and Blood Institute, Chris deepened her experience working with product development researchers understand, develop, and execute regulatory plans to get their innovative technologies from ideas to first-in-human and beyond. She regularly conducts project-focused consultations, delivers educational seminars, and develops regulatory resources for internal and external audiences. Dr. Sasiela earned a bachelor's degree in chemistry from Whittier College, a Ph.D. in Pharmaceutical Sciences from the University of Maryland, School of Pharmacy, and has maintained Regulatory Affairs Certification status from the Regulatory Affairs Professional Society since 2011.
Stephanie Fertig, HHS Small Business Program Lead, SEED, Office of Extramural Research (OER), NIH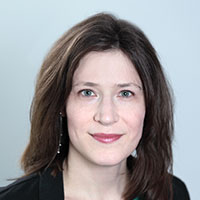 Ms. Stephanie J. Fertig is the new HHS Small Business Program Lead in SEED (Small business Education and Entrepreneurial Development) at the National Institutes of Health (NIH). She currently oversees the Health and Human Services (HHS) Small Business Innovation Research (SBIR) and Small Business Technology Transfer (STTR) programs, which includes the NIH SBIR and STTR programs. The HHS SBIR and STTR programs are congressionally mandated set-aside programs that provide over $1.2 billion dollars per year to small business concerns. Prior to joining SEED, she managed the SBIR and STTR Programs at the National Institute of Neurological Disorders and Stroke (NINDS). During her over 15 years at NIH she has led the development and implementation of multiple programs focused on small businesses and translational research. Ms. Fertig has a Bachelor of Science degree in Chemistry with a major in Physics from the University of Virginia and a Master of Business Administration from the University of Maryland's Robert H. Smith School of Business.
John P. Sullivan, Entrepreneur In Residence, NIH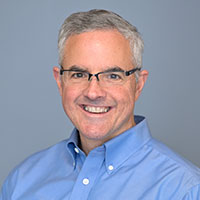 John Sullivan has been a leader in healthcare technology innovation throughout his career, with extensive experience in operating, investing in, developing and acquiring market-leading businesses. He currently serves as an Entrepreneur In Residence at the National Institutes of Health – promoting innovation and commercialization of technologies within NIH-funded life science ventures. Prior to the NIH, John worked with healthcare leaders such as Cardinal Health (VP, Strategy and Business Development) and Boston Scientific. He was a Partner with Foundation Medical Partners, a national healthcare venture capital firm with financial backing from the Cleveland Clinic. He also helped to start Molecular Staging Inc., a biotechnology tools company spun out of Yale University School of Medicine. Working with Yale University founders, he helped grow the company to over 100 employees, develop its product and service lines, and ultimately sell the company to Qiagen, a global life sciences company. He has served on the boards of directors of Semprus Biosciences (acquired, Teleflex), Coapt Systems (acquired, MicroAire), KEW Group, and Direct Flow Medical and held board observer roles at BridgePoint Medical (acquired, Boston Scientific) and Explorys (acquired, IBM). John earned a B.S. in Industrial Engineering degree with distinction from Stanford University and an M.B.A. from the Stanford University Graduate School of Business.