By Elizabeth Murphy, Manager of Business Development, LSN
Life Science Nation (LSN) recognizes how Tech Hubs – global incubators and accelerators – are impact entrepreneurs for success, and in turn, close collaboration with these groups and their constituent companies add a value to partnering events, like RESI Partnering Week. Over the last year, LSN has hosted Tech Hubs such as AZ Bio, Women in Bio, and Lyonbiopole and their constituents have had the opportunity to meet the investors and strategic partners who are part of the RESI community. Get to know these Tech Hubs and check out the opportunities available to constituents of those participating in the RESI Partnering Week Global Tech Hub Gathering:
We are currently offering two programs to accelerate Tech Hub involvement and help fund constituents:
50% discount on any RESI conference registration for early-stage constituent companies from participating Tech Hubs
Group Fundraising Package ($1,500 per company) for Tech Hubs including:
3-month access to the Investor Database
Registration at RESI
Participation in the Innovator's Pitch Challenge
The Arizona Bioindustry Association (AZBio)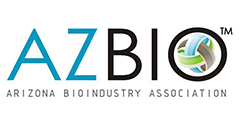 AZBio Member Organizations in the fields of business, research and education, health care delivery, economic development, government, and other professions involved in the biosciences are the key drivers of the growth of Arizona's life science sector. As the unified voice of our industry in Arizona, AZBio strives to make Arizona a place where bioscience organizations can grow and succeed. AZBio works nationally and globally with the Advanced Medical Technology Association (AdvaMed), the Biotechnology Innovation Organization (BIO), the Medical Device Manufacturers Association (MDMA), the Pharmaceutical Research and Manufacturers of America (PhRMA), and leading patient advocacy organizations. Through these relationships, AZBio has access to information, contacts, resources, cost saving programs, and the global bioscience and MedTech community.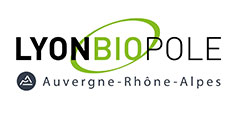 As a Cluster, Lyonbiopole is the gateway to healthcare innovation in the Auvergne-Rhône-Alpes region. It's supporting ambitious projects and innovative companies in the healthcare and life sciences sectors. Its aim is to help innovators develop new technologies, products, and services in a push toward a more personalized medicine and better treatments for patients. Its four strategic areas include human medicine, veterinary medicine, in vitro diagnostics, and medical devices and medical technologies.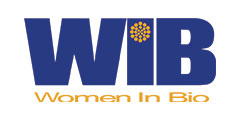 Women in Bio is an incubator of North American women in the life science industry. WIB aims to help women achieve the highest levels of leadership, influence and decision-making that they desire. As WIB grows its membership, its activities, and its geographic spread, it is rapidly becoming a leading authority and organization for women in the life sciences. Their focuses are on education, mentoring and networking, and on creating opportunities for leadership that can help advance careers. In the past WIB has been an incredible addition to the RESI conferences, sending esteemed life science women entrepreneurs to connect with investors specific to their indication. We look forward to working with them back again at future RESI conferences.
If your Tech Hub is looking for ways to add value to fundraising constituents, connect with the LSN business development team to see which offerings best fit your needs and the companies in your community. LSN shares the mission of global Tech Hubs in seeing promising technologies advance from the lab to the clinic, and into the hands of providers and their patients.
Want to learn more? The business development team at Life Science Nation is available to answer questions and share additional details to help you meet your partnership goals!

International & MA (USA)

West Coast (USA)

East Coast (USA)

Midwest (USA) & Canada

Greg Mannix


Vice President International Business Development




Book a Meeting!

Candice He


 Global Investment Strategist




Book a Meeting!

Elizabeth Murphy


Manager of Business Development




Book a Meeting!

Antoinette Lowre


Manager of Business Development




Book a Meeting!