By Rory McCann, Marketing Manager & Conference Producer, LSN
The application deadline to pitch at RESI Partnering Week, September 13-17 is around the corner. Submit your application to pitch directly to a panel of relevant investors by August 20. Applications are accepted on a rolling basis.
The Innovator's Pitch Challenge (IPC) provides an opportunity for life science startups to pitch directly to a panel of investors during a live Q&A session, providing valuable insights and feedback. Participants build connections between fundraising founders and potential investors on the panel and in the audience.
Participating companies receive:
A dedicated page showcasing a pre-recorded pitch video, pitch deck, and executive summary
A spot in the live pitch session and Q&A with investors actively seeking assets in their sector
Global visibility to partners that are a fit for their stage of development and product
Increased global footprint, opportunities to engage with global partners, and valuable, insightful feedback
Hear from recent IPC winners, see what investors have to say, and sign up today to pitch at RESI Partnering Week!
See What Investors Are Saying about The Innovator's Pitch Challenge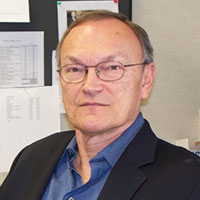 "It was a very economical use of time; the investors got to ask their important questions and the Innovators got a good idea of the most pressing questions from the investors point of view."
William Kuziel, MedPro Investors