By Gregory Mannix, Vice President International Business Development, General Manager Europe, LSN
RESI Partnering Week (RPW) – September 13-17, 2021 – is much more than an opportunity to meet one-on-one with investors and other key players in the life science space. The conferences also offer quality, live-streaming workshops on an array of hot topics that are particularly relevant to the space, sponsored by our many great partners. The live format allows for interactive Q&A and makes the sessions more dynamic.
Here are some examples of great content you can expect at RPW:
September 13, 5 PM EDT | Digital RESI September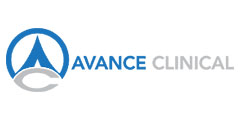 Why US Biotechs are Coming to Australia and How They are Saving in Regulatory Timelines and Considerable Costs
Yvonne Lungershausen, CEO, Avance Clinical
Learn how U.S. biotechs expedite their early phase clinical research program. With no IND required to start your clinical program in Australia, biotechs are able to save up to a year in regulatory timelines and considerable costs.
September 14, 9 AM EDT | Digital RESI September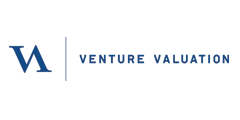 Company Valuation for Fundraising – Trends and Tools
Patrik Frei, Founder & CEO, Venture Valuation AG, Switzerland
Gergely Ivanyi, PharmD, Business Analyst, Venture Valuation
Valuation is a key aspect of fundraising. An average value assumption for each company in a specific financing stage just does not do it anymore. For entrepreneurs, as for investors, it's important to understand the value drivers of a company. We are looking at the financing trends of the last years, discuss dos and don'ts when speaking with investors and look at how to value a life science company with no revenues.
September 14, 3PM EDT | Digital RESI September | RESI AI (Pre-Recorded) | RESI Longevity (Pre-Recorded)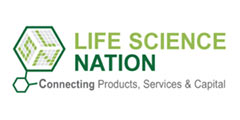 Fundraising Bootcamp
Dennis Ford, CEO, Life Science Nation
The Fundraising Boot Camp provides a top-to-bottom master class on outbound global fundraising. Topics to be covered include the Changing Investor Landscape, New Categories of Life Science Investors, Debunking the Top 10 Old Myths in Fundraising, Planning & Infrastructure for an Outbound Fundraising Campaign, Building Your Brand Through Consistent Messaging and Key Components of Fundraising Marketing Collateral. It will bring you step-by-step through the processes of positioning, marketing collateral, website creation, branding & messaging, and how to reach out to a list of global investors.
September 15, 11 AM EDT | Digital RESI September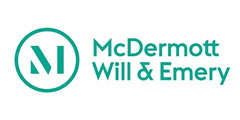 Negotiating Term Sheets: What's Best for the Company and What's Best for You?
Instructor to be Announced, McDermott Will & Emery
This interactive workshop, organized and led by McDermott Will & Emery, will provide wisdom to early-stage CEOs and management on the latest trends in term sheets, with a focus on founder and management equity opportunities. The workshop will cover common issues of concern to entrepreneurs (valuation/dilution, liquidation preference, board makeup, protective provisions, anti-dilution). Experts from the legal, investment and entrepreneurial community will discuss the interplay of financing milestones in the term sheet discussion.
September 15, 1 PM EDT | Digital RESI September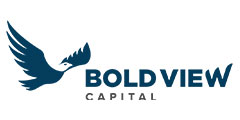 Financing Scientific Instrumentation as a Startup Company
Darren Platt, President, Demetrix
Bryan Leavitt, Managing Partner, Fountainhead Investment Partner
Chad Kobold, Director of Business, Development, Bold View Capital
Over the last several years, a record number of exciting life sciences start-ups have come online. Most of these start-up companies need scientific instrumentation to support their research. But when funds are limited, how can these companies get the instrumentation needed to hit their growth milestones? Workshop will kick off with an overview of the leasing market for start-ups. Expert panel will share their own experiences going through the leasing process and offer valuable lessons learned. 
September 17, 11 AM EDT | RESI AI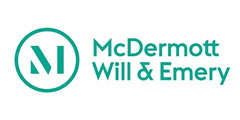 How to Go to Market: Commercializing AI-Based Health Technologies
Richie Bavasso, MBA, Co-Founder & CEO, nQ Medical Inc.
Carolyn Metnick, JD, Partner, McDermott Will & Emery
Fahad Rahman, MBA, Co-Founder & CEO, Lumi Health
Michael Ryan, JD, Partner, McDermott Will & Emery
Dale Van Demark, JD, Partner, McDermott Will & Emery
This workshop, hosted by our Title Sponsor McDermott Will & Emery, will focus on the various options for and the legal considerations involved with commercializing AI-based healthcare technologies, including regulatory and data strategies. Learn about the range of options, from R&D use to consumer products, from leading members of McDermott's digital health practice and companies that have blazed the trail.
Sign up to participate at RESI Partnering Week, September 13-17, and learn more about sponsoring workshops at future events!