By Joey Wong, Investor Research Analyst, LSN
Life Science Nation (LSN) has successfully concluded the 3-Day Digital Redefining Early Stage Investment (RESI) conference. One of the highlights at the conference was the Innovator's Pitch Challenge (IPC), an opportunity for early-stage companies to pitch live to a panel of investors and industry experts. Nearly 50 companies were featured at this past IPC and over 60 investors and industry experts have participated.
During the 3-Day RESI, each company was featured on a dedicated landing page that hosted their pitch video and supplementary materials. They also participated in a live Q&A session with a panel of judges, who are active investors or industry experts in the space. We were happy to see that the live Q&A sessions have attracted attendees from around the world, many of whom cast a vote for their favorite pitches.
Congratulations to the winners who will receive complimentary tickets to future RESI conferences, and many thanks to all the IPC finalists for their hard work preparing for the event, and to the pitch judges who supported each session with their great feedback. We hope to continue the IPC as a unique opportunity to create conversations between early-stage companies and investors, and we look forward to working with other innovative companies at future events!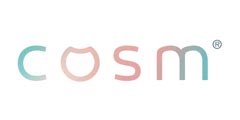 Cosm is bringing personalized medical devices to women suffering from pelvic floor disorders, a common, growing and stigmatized global women's health issue. Through a seamless digital platform that combines proprietary diagnostics, AI, cloud software, and 3D printing, Cosm is commercializing the world's first patient-specific pessary, Gynethotics. Our aim is to improve the clinician and patient experience while allowing more women to live and age with dignity and grace.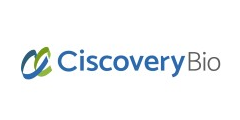 Ciscovery Bio is a genomics company that enables cis-regulatory modules (CRMs) such as enhancers and promoters for drug development, precision medicine, and biotechnology. Our CRM-based approach empowers (1) screening drugs at the preclinical stage, (2) mapping the genome-drug relationship, (3) developing a novel therapeutic application of existing drugs, and (4) precise expression of transgenes in gene therapy and in Ag biotech. This will bring saving of millions of dollars in drug development, more patient-centric drug treatment, and improvement in gene therapy and GM crops.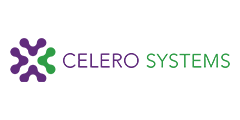 Celero Systems has developed a long-acting physiological monitoring and drug delivery capsule. The smart capsule covers a range of enabling technologies including the ability to monitor physiology from inside the GI tract of a patient, and to respond to the detected physiology to treat a range of medical conditions. The capsule resides within the upper GI for a week and is cloud enabled allowing for physiological data to be shared with physicians resulting in improved patient care.