By Rory McCann, Marketing Manager & Conference Producer, LSN
Last week's digital RESI AI conference connected early-stage AI startups with the investors, service providers, and strategic partners founders are looking for. The conference featured insightful panels, educational workshops, fit-focused partnering, and opportunities for fundraising entrepreneurs to pitch directly to a panel of investors, such as the Innovator's Pitch Challenge (IPC).
Innovator's Pitch Challenge winners were selected by attendees for the best pitch. Each company submitted marketing materials and a pitch video to their dedicated webpage, available to view by all attendees and judges. The live session included elevator pitches and time for Q&A with the judges and audience.
Congratulations to our IPC winners! Click the logos to learn more about each company:
Session 1 (Devices and Therapeutics) Winner
NeoPrediX develops decision support tools with maternal, neonatal and perinatal screening platforms to evaluate, optimize and personalize medical strategies in pediatrics. We utilize intelligent algorithms and digital health solutions for neonatal and perinatal care based on deep medical data and science, developed by experienced scientists, pediatricians, and neonatologists.
Session 2 (R&D/Manufacturing Services and Digital Health) Winner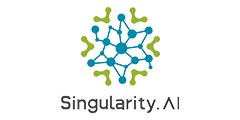 SingularityAI builds an AI-driven medical image and data analytics platform of cloud software and smart devices with data privacy preserving technologies, to make AI-driven insights a broad reality for medical innovation.
Interested in joining the RESI November IPC? Apply today and save on super early bird rates! Applications are accepted on a rolling basis, so get started today!