By Caitlin Dolegowski, Marketing Specialist, LSN
Last week, early-stage companies with a focus on conditions of aging were given the opportunity to pitch live at the digital RESI Longevity conference to relevant investor judges and industry experts as part of the Innovator's Pitch Challenge (IPC). We were thrilled to host 15 pitching companies! The companies were divided into three pitching sessions – Medical Devices, Diagnostics & Therapeutics, and Digital Health. Congratulations to our RESI Longevity Innovator's Pitch Challenge Winners! As the companies with the most votes, each will receive complimentary tickets to future RESI conferences to continue their fundraising efforts. Thank you to all our IPC finalists for providing great pitches and to our judges who came prepared with excellent questions. We look forward to future opportunities to highlight early-stage companies and gain valuable insight into what investors are considering.
Session 1 (Medical Devices) Winner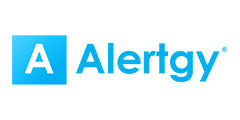 Alertgy has developed DeepGluco, a wearable noninvasive continuous glucose monitor and alert system which captures the dielectric spectrum of a user that can be used to measure glucose and other important compounds in the body. This will allow people a means to prevent becoming diabetic and increase their life span even with diabetes by giving them a means to better manage their lifestyle through instantaneous biometric feedback.
Session 2 (Diagnostics & Therapeutics) Winner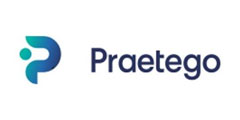 Praetego is biopharma company developing first-in-class Advanced Glycation End-product (AGE) inhibitors able to deter AGE formation at the initiation of pathology. Through this novel and proprietary small molecule technology, Praetego's candidates are designed to slow or prevent diseases driven by oxidative stress. This includes the highly burdensome diseases of Neurodegeneration/Alzheimer's, Diabetic Microvascular Disease, and Cardiovascular Disease.
Praetego's AGE inhibitor platform technology applies to the chronic conditions of aging.
Praetego's management team are drivers of successful drug development programs across therapeutic areas and regulatory pathways. The scientific leadership has spent 3 decades studying AGE inhibitors. A robust and growing patent estate protects this proprietary technology. Praetego is raising capital to reach clinical trials in 2022.
Session 3 (Digital Health) Winner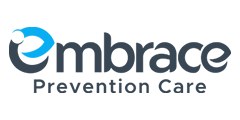 We provide Personal Prevention Care to older adults with heart failure and other chronic conditions to improve health and reduce preventable hospital stays. We extend physicians' reach into the home to help patients and caregivers take actions that achieve the goals that matter most while reducing the cost of care.
Our local nurse practitioners have weekly telehealth interactions with patients and build trusting relationships to help them take daily actions to implement care plans developed with their physicians. Our geriatric pharmacy ensures patients take the right meds with monthly deliveries in dose-time adherence packages. We empower caregivers to effectively help patients achieve their goals and coordinate actions with the entire care team. Our personalized, integrated care is reimbursed by Medicare.
Interested in joining the RESI November IPC? Apply today and save on super early bird rates! Applications are accepted on a rolling basis, so get started today!