By Claire Jeong, Chief Conference Officer, Vice President of Investor Research, Asia BD, LSN
Bright-eyed entrepreneurs with big ideas and even bigger fundraising needs have joined Digital RESI throughout 2021 in hopes of meeting investors who are just as excited to meet them, and there's no virtual meeting spot that brings the two together like the Innovator's Pitch Challenge (IPC). Apply to pitch at DIgital RESI November by October 22!
The IPC provides opportunities for early-stage companies to gain additional exposure to conference attendees, pitch directly to a panel of relevant investors, and participate in a live Q&A session. Fundraising entrepreneurs use the IPC for exposure, connection, valuable feedback, and often, a conversation that leads to many more down the road. Investors use it for the same – the opportunity to hear from and connect with entrepreneurs, learn more about exciting technology, and advance deal-flow initiatives.
For these reasons, the IPC is one of the most popular and well-attended features of the Digital RESI conference series, but don't take our word for it. See what investors have said about their participation and check out previous investors that have sat on IPC judging panels throughout 2021.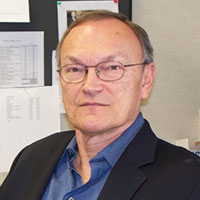 "It was a very economical use of time; the investors got to ask their important questions and the Innovators got a good idea of the most pressing questions from the investors point of view."
William Kuziel, MedPro Investors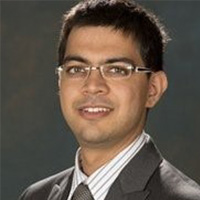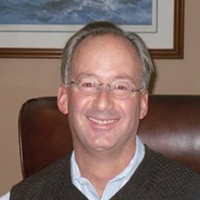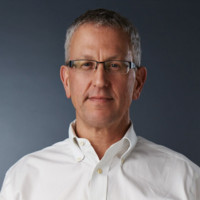 Previous 2021 Investor Judges
Hamzeh Abdul-Hadi
Hikma Ventures
Aiden Aceves
Vida Ventures
Nuno Afonso
Apogee Ventures
Brent Ahrens
Canaan Partners
Alexandra Amen
BridgeBio
Richard Anders
Mass Medical Angels
Bauke Anninga
M Ventures
Marc Appel
Orange Grove Bio
Anjan Aralihalli
CTI Life Sciences Fund
Aimee Barkway
Hadean Ventures
Amine Benmoussa
Apogee Ventures
Attila Berces
FastVentures
Sascha Berger
TVM Capital Life Science
Randy Berholtz
Mesa Verde Venture Partners
Reetika Bhardwaj
ARCH Venture Partners
Ivneet Bhullar
Fusion Fund
Yoann Bonnamour
Mérieux Equity Partners
Todd Brady
Brace Pharma Capital
Nat Brinn
VC23
Ivan Burkov
INKEF Capital
Cynthia Cai
Viva BioInnovator
Valerie Calenda
Mérieux Equity Partners
Anke Cassing
High-Tech Gründerfonds
Jeremy Chang
BridgeBio
Benjamin Chen
Panacea Ventures
Kenneth Chew
Vickers Venture Partners
Poh Hui Chia
Vickers Venture Partners
Chinmay Chinmay
BioIdeations
Elizabeth Cho-Fertikh
Meda Angels
Michel Chu
Acorn Campus Taiwan
Pablo Cironi
Caixa Capital Risc
Barbara Clarke
Astia Angels
Darren Cooke
Life Science Angels
Peter Crane
Outsized Ventures
David Crean
Mesa Verde Venture Partners
Ruchi Dana
Dana Group
Aldemar Degroot
Biogen
Niels Emmerich
AbbVie Inc.
Bettina Ernst
BERNINA BioInvest
Jemima Escamilla
Research Corporation Technologies
Naomi Fried
Ambit Health Ventures
Ryo Fujinami
Shinsei Capital Partners
Robert Garber
7wire Ventures
Gary Gershony
BayMed Venture Partners
Tom Gibbs
Debiopharm Innovation Fund
Sam Goldberger
Ambit Health Ventures
Gage Greening
Medical Technology Enterprise Consortium (MTEC)
Bryan Grulke
Volcano Capital
Brian Hakim
MedtecX
Elaine Hamm
Ascend BioVentures
Z Haroon
Julz Co LLC
Christopher Haskell, Ph.D.
Bayer
Michelle Ho
5AM Ventures
Vivien Ho
Pear Ventures
Alan Hochberg
Roche
Dave Hood
Medical Technology Enterprise Consortium (MTEC)
Dmitrij Hristodorov
Forbion Capital Partners
Adam Hunke
Banner Venture Group
Tomoko Ishikura
Kicker Ventures
Mishael Zohar
OrbiMed Advisors LLC
I-Chien Jan
Hukui Bio
Allan Johnston
Synergy Ventures
Rick Jones
BioAdvance
Patrick Keenan
Prevail Partners
Faisal Khan
AstraZeneca
John Kim
Aphelion Capital, LLC
Kristin King
Boston Harbor Angels
Merom Klein
Keiretsu Forum
Pascal Krotee
RiverVest Venture Partners
Dmitry Kuzmin
4Bio Capital Partners
Sebastien Latapie
Dynamk Capital
Zachary Leach
Catalyst Health Ventures
Carla Lema Tomé
Otsuka Pharmaceutical
Elliot Levy
DreamIt Health
George Li
Proxima Ventures
Yatong Li
Sixty Degree Capital
Xinhong Lim
Vickers Venture Partners
Debbie Lin
Boehringer Ingelheim Venture Fund
Don Lin
Guoqian Venture Capital Investment
Henry Lu
China Merchants Capital
Benedikt Luhmann
VI Partners
Marc Martin-Casas
Illumina Accelerator
Tai Mei
Meda Angels
Andy Merken
Burns & Levinson
Wouter Meuleman
Illumina Ventures
Junaid Mian
SP8CEVC
Sergio Montero
Start-Up Chile
Walter Moos
Pandect Bioventures
Anesa Mulabecirovic
Hadean Ventures
Kim Nearing
BVCF
Justin Norden
GSR Ventures
Cédric Odje
Debiopharm Innovation Fund
Michael O'Donnell
Life Science Angels
Marion Paolini
Servier
Nami Park
Life Science Angels
Francoise Perron-Sierra
Servier
Dave Pinkowitz
AnPac Bio
Rohit Pratap Singh
Xeraya Capital
Mark Ralph
Boehringer Ingelheim Venture Fund
Varun Ramdevan
Johnson & Johnson Innovation
David Ramos
iGan Partners
Richard Reschen
MSD
Stella Robertson
Bios Partners
Mel Rothberg
Mira Life Science Ventures
Nikhil Sadhwani
Individual Angel
Caroline Sai
Angels Santé
Christina Salys
Intuitive Surgical
Diana Saraceni
Panakes Partners
Barbara Schilberg
BioAdvance
Steve Seuntjens
Personal Health Solutions
Bryan Shao
Keiretsu Forum
Niels Sharman
High-Tech Gründerfonds
Megan Shaw
Innovation Works
David Siet
Amzak Health
Mira Sirotic
Keiretsu Forum
Catello Somma
TVM Capital Life Science
Jill Sorensen
Medical Technology Enterprise Consortium (MTEC)
Adarsh Sowcar
NOVA
Karen Spilizewski
RiverVest Venture Partners
Mark Springel
Vida Ventures
Sanjay Srinivasan
Accent Advisors
Eran Steinberg
Imaging Arts
Kevin Sterling
Keiretsu Forum
Weiyong Sun
Daiichi Sankyo
Ben Sun
Sand Hill Angels
Haolin Sung
Chaperone Investment
Gayathri Swaminath
GreenFire Bio, LLC
Mayank Taneja
OSF Healthcare Ventures
Mark Tang
Good Health Capital
Liz Todia
Mutual Capital Partners
Gadi Toren
Robert Bosch Venture Capital
Bill Trainor
Mutual Capital Partners
Robert Tucci
Texas Halo Fund
Thomas Vogelsong
KYTO Technology and Life Science
Tad Weems
Agilent Technologies
Scott Weiner
Amzak Health
Travis Whitfill
Bios Partners
Thierry Wurch
Ipsen S.A.
Jonathan Yeh
Saisei Ventures
John Yianni
Earlybird
Alicia Yin
6 Dimensions Capital
Derek Yuan
LYFE Capital
Yanxiang Zhou
Illumina Ventures
Anthony Zlaket
UnityPoint Health Ventures