By Claire Jeong, Chief Conference Officer, Vice President of Investor Research, Asia BD, LSN
Last month, Life Science Nation wrapped up its final Innovator's Pitch Challenge (IPC) of the year. While the team is busy preparing for our next one at JPM Week, January 11-13, we would be remiss not to announce and celebrate the winners of the Digital RESI November IPC!
1st Place
Sana Health
2nd Place
Braingrade
3rd Place
MOWOOT
Learn more about our winners and how they are shaping the early-stage ecosystem with their technology. Winners are chosen by the votes of our attendees who can access their dedicated landing pages and pitch materials, as well as participate in the live Q&A session. If you're interested in joining the next IPC, applications are open until December 17. Applications are accepted on a rolling basis, so send yours in today!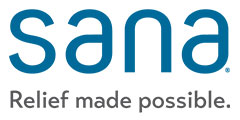 FDA Breakthrough device designation for fibromyalgia (class II), Sana is an audiovisual neuormodulation device that gives anxiety relief on demand, giving it applications across pain, mental health and long covid. We have recently completed a pivotal study in Fibromyalgia with Duke, which will be submitted to the FDA as a Denovo in the next month. We also have a pivotal study underway in Neuropathic pain at Mount Sinai, and two more pivotals in Anxiety and PTSD due to start in Q1. We recently were awarded a DoD grant for PTSD. We are on market under a 513g Designation as a wellness device, allowing for speedy clinical trials and adoption. Future areas – depression, lower back pain and long covid. The user puts on the device, and pulses of light and sound induce deep relaxation or sleep within 16 minutes.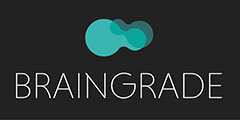 Braingrade is developing a brain co-processor, the next-generation brain-machine interface to enhance human cognition. As it?s first indication, the company is targeting Alzheimer?s Disease (AD). The Braingrade memory implant is a fully implantable (invisible, under the skin) deep brain stimulator. The device is capable of detecting abnormal neural activity across multiple brain regions and applying AI-optimized, patterned, electrical stimulation to rectify affected memory circuit oscillations and restore healthy brain activity. It does this through novel probes that use a new material allowing more electrodes at a smaller scale. Braingrade is comprised of a team of experts in all facets of neuro-engineering, with a proven track record of collectively developing and commercialising neuromodulation devices and includes executives and founders of Neuralink, Paradromics & Blackrock as well as DARPA Scientists.
MOWOOT is a growth stage medical device company treating intestinal transit disorders with a novel, purely physical, non-drug, non-invasive solution.