By Dennis Ford, Founder and CEO of Life Science Nation, Creator of the RESI Partnering Conference Series
For the past ten years, Life Science Nation (LSN) has built a global partnering platform that matches scientist-entrepreneurs and fundraising CEOs with capital, licensing and product collaboration partners. In that time, LSN has learned so much about what makes a compelling fit for our buyside partners. I have had discussions with hundreds of investors, and I always want to understand how their investment theme of seeking early-stage technology assets is balanced with the risk of going early. Unsurprisingly, it's complicated, but it typically revolves around focusing on key attributes of the company, the science, the management team, key milestones already achieved, and the all-important data that supports that the technology is heading in the right direction.
Similarly, I have developed my own set of attributes that I personally look for when I meet the companies that are referred to me through LSN's relationship with regional tech hubs, incubators, and accelerators or national government and state life science agencies. These are what I look for:
The Founding Scientist – Is there a scientist with a long lineage with the key science and the technology assets inside the company? A lot of the "new" technologies are actually the latest iteration of technologies that have been worked on for decades. When the scientist that is associated with that technology is still involved either as CTO, advisory or board compacity, that helps de-risk the opportunity. Having the world-renowned expert onboard and that thread of historical continuity provides not only perspective, but credence to the validation and the translating of the technology. Even if the assets are not that old, a thorough comprehension of the history, context, and potential show potential partners that the technology is in the hands of leadership with an appropriate understanding and appreciation of what it is capable of.
The CEO – There are a few categories of CEO that I see in many of these startups. Experience matters and which side of the house the startup CEO has been on in the past matters and will affect how the company addresses the challenges that will surface along the startup journey. Personally, I have an affinity for the CEOs who were mid-level executives in big drug or device companies, and who were responsible for managing and getting successful products out the door in the past. It is even better when one or more of those products was a blockbuster. This type of CEO that has been-there-done-that in a corporate play and now wants to take all that knowledge, expertise, and leverage it in a new startup. I then ask myself, "Can this CEO listen? Is he/she coachable with an ability to learn quickly and discern, accept, and apply sound feedback?"
Management Team – I like a diverse management team with similar experience as described above that augments and complements the CEO. A CEO should not surround themself with a team that closely resembles their own strength and skillset. A savvy CEO will build a team with relevant experience and together possess expertise in how the game is played. They understand from past corporate experience when to hold them, when to fold them, and when to pivot. A diverse professional team that has seen success in the past and now wants to take their startup to the big leagues will generate traction and get their exit.
Milestones and Data – Show a cogent well-thought-out plan based on hitting realistic achievable milestones that will produce compelling, validating data to show that the product is on the right path and going in the right direction. CEOs and their teams gain credibility when they present this aspect honestly and correctly, and when they are not coordinated, they lose credibility, and thus a chance for partnerships. Having realistic milestones that will produce compelling validating data is crucial to partnering.
Entrepreneurial Agency – I have been talking about entrepreneurial agency for a while now. It's hard to describe, but you know it when you see it. It's the vibe you get, the confidence that is exuded, the passion, the professionalism, the unbridled desire, and determination. Entrepreneurial agency gives a company mojo which, in turn, creates positive propulsion forward. I mentioned that I like to see seasoned CEOs with experience in large enterprises that are now leading startups and taking their shot. However, there remain many seats at the table for the young, dynamic CEO that has followed their passion and their love for finding a scientific solution for an unmet medical need and wants to impact the healthcare arena. There are plenty of both types of CEOs in the early-stage arena, and that is driving this golden age of life science that we are all living in.
Keeping in mind the outline above, I would like to name my list of "Companies to Watch in 2022."  I have been exposed to all these companies and have watched them as they have progressed and grown. I like where they are at and where they are headed. I have not done any scientific diligence or evaluated them for any other third-party entities. I have compiled this list to showcase these companies as potential up-and-comers in the life science arena for Next Phase newsletter readers and RESI Conference attendees. Companies to Watch in 2022… Drum roll please…
AHEAD Medicine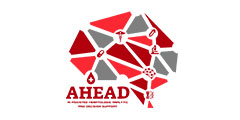 AHEAD focuses on developing AI-enabled diagnostics and clinical decision support for blood cancers with the vision to provide efficient, comprehensive and high-fidelity diagnostic and disease evaluation solutions to support physicians in optimizing treatment plan for patients with hematologic malignancies. Listen to a past interview with AHEAD Medicine CEO, Andrea Wang.
---
Embrace Prevention Care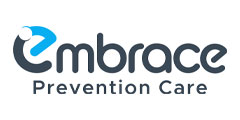 Embrace Prevention Care's Medicare-covered nurse practitioners use Personal Prevention Care to help older adults focus on the most important steps to manage heart failure and other chronic conditions, so they stay healthy, independent, and living in their homes. Listen to a past interview with Embrace Prevention Care CEO, David Dlesk.
---
Ethismos Research

Ethismos Research, Inc. is a clinical stage pharmaceutical/drug development company based in Cambridge, Massachusetts. Ethismos' new approach to pain targets the acute to chronic pain transition; reduces exposure to opioids in patients with disabling chronic pain; and addresses weaknesses of chronic ketamine for treatment resistant depression.
---
FIGUR8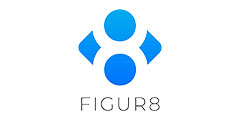 FIGUR8 is on a mission to bring a new standard of care to musculoskeletal health through intuitive software and sensor technology that leverages Artificial Intelligence to drive a precise data-driven approach to MSK care.
---
MindLab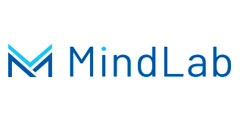 MindLab is a biopharmaceutical company focused on developing and commercializing novel therapeutic products for the treatment of pain management disorders that address the prevalent issues of addiction, tolerance, side effects, durability, and adherence. Our mission is to ensure that no one suffers from pain without adequate treatment. Listen to a past interview with MindLab CEO, Larry Raoul James.
---
NanoPharmaceuticals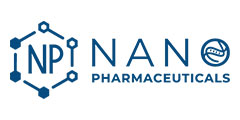 NanoPharmaceuticals LLC is an emerging pharmaceutical company devoted to the discovery and commercialization of new, molecularly targeted drugs for diseases with major unmet needs.
---
Quantaras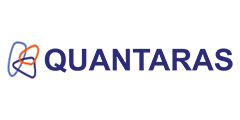 Quantaras Contour Companion is an FDA-cleared, cloud-based, software-only medical device that performs auto-contouring of organs at risk in the Head and Neck and Thorax. Listen to a past interview with Quantaras CEO, Joe Camaratta.
---
Reglagene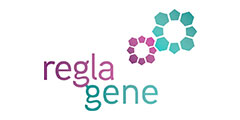 Reglagene's mission is to discover and develop low-cost and noninvasive therapeutic solutions that selectively cause damage in cancer cells while sparing healthy cells, effectively disrupting the chemotherapeutic space. Listen to a past interview with Reglagene CEO, Richard Austin.
---
Reiley Pharmaceuticals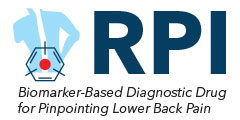 Reiley Pharmaceutical Inc. (RPI) is a precision medical company developing diagnostic imaging drugs, to illuminate the exact location of pain which enables standard hospital scanners to quickly and accurately identify and image the precise location of the pain source, solving the hardest challenge in LBP diagnostics.
---
Terra BioWorks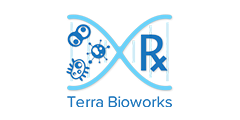 Terra Bioworks can clone large microbial DNA pathways very precisely, extracting specific sections, and reprogram several types of microbes, that serve as microbial factories, to manufacture new and existing natural product drugs, all of which will disrupt the CMO landscape. Listen to a past interview with Terra BioWorks CEO, David Mead.