By Claire Jeong, Chief Conference Officer, Vice President of Investor Research, Asia BD, LSN
At Digital RESI June, nearly 50 life science and healthcare startups participated in the Innovator's Pitch Challenge (IPC), a unique pitching opportunity for early-stage companies in therapeutics, medical device, diagnostics, digital health, and R&D/services sectors.
All attendees are encouraged to participate in viewing each finalist's dedicated webpage, pitching materials, and live session in order to vote for the best pitch at RESI. Everyone from fellow startup founders to active early-stage investors votes for their favorite companies based on the materials displayed on their dedicated landing pages (pitch video, slide deck, executive summary, etc.) as well as their performance in live Q&A sessions, in which founders pitch directly to and participate in a subsequent Q&A with investor judges.
Life Science Nation is pleased to share the winners of last week's IPC who received the most votes during the 3-day conference. Congratulations to the winners! Check them out below and see the full list of finalists. The IPC returns to an in-person format September 21-22 at RESI Boston! Contact us to learn more and apply.
Surgical Automations, Inc. – First Place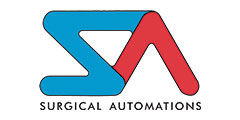 We are building the Tesla for endoscopic procedures. We are developing Automated Endoscopic Robots for procedures such as Upper and Lower GI endoscopy, Cystoscopy and Ureteroscopy, Endotracheal Intubation and Bronchoscopy. Our core technology is AI based Automated Robotic Endoluminal Navigation (AREN) and is supplemented by an IoT infrastructure that enables us to offer an integrated stakeholder experience to patients, physicians and the hospital leadership. The automated scanning of the anatomy is performed in a predetermined fashion ensuring all areas are visualized. During scanning, our AI/ML algorithms that are developed after extensive training on the images, identify the target anatomy and screen for any visual abnormality. If identified and when indicated, the robot will recommend the procedure to perform. Upon confirmation from the physician, the robot will mark a trajectory on the lesion predicting the exact location where the intervention will be done. Upon confirmation from the physician, the robot will perform the procedure. All this is automated and done under the supervision of the physician who has the capability to manually override at any time. Additionally, in addition to providing us with important data for business analytics, the IoT infrastructure and data warehouse also offers value-added interactive interfaces to our stakeholders for a superior experience and engagement.
JOCAVIO Co. Ltd. – Second Place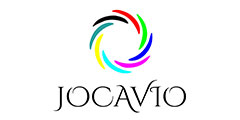 JOCAVIO Co. Ltd. was founded in 2021 by Drs. Tomoko and Hiroyuki Inoue together with seasoned industry experts in 2021 with a vision to provide "Hope for the Irreplaceable Lives of Cancer Patients". JOCAVIO's core expertise is genetic manipulation of vaccinia virus and the unique coating technology that enable repeated systemic administration of virus vectors. Moreover, we utilize a promising nanobody technology that allows multi-epitope binding for cancer specific tropism. Our primary focus is a novel oncolytic virus that provides not only robust efficacy with multiple targets but also possesses a "kill switch" that inhibits virus replication in case of excess activity. Utilizing our expertise on vaccinia virus, we have a project on SARS-Cov-2 vaccine that would be effective regardless of different variants. This project is an expedited project in needs of effective vaccines and will enter FIH in 3Q 2023 and we expect to complete P2 in 2024. Similarly, some early pipelines in consideration include vaccines that are effective for Zika and Dengue fever. We are looking for investors to help us in seed finance to support FIH in 2024-2025. Also we are keen on a strategic partnership with companies who are interested in co-development of our vaccine projects in APAC countries.
SynCell Biotechnology, Inc. – Third Place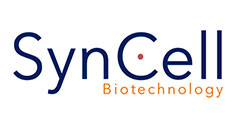 SynCell's business is focused on making the cutting edge a reality, offering a pipeline of novel antimicrobial products from our patented platform that improves patients' quality of life, enhances the quality of care, and reduces the burden on society from the costs of antimicrobial resistance.