By Claire Jeong, Chief Conference Officer, Vice President of Investor Research, Asia BD, LSN
Life Sciencen Nation (LSN)'s latest partnership features Shinhan Square Bridge (S2 Bridge), a Startup Acceleration Platform based in Songdo, Incheon Metropolitan City in South Korea. Throughout the past several years, we have collaborated with many Korean organizations to support the global expansion of promising early-stage life science companies. S2 Bridge will bring seven startups to RESI Boston, September 21-23, to be showcased during a 2-hour dedicated pitch session. Below are the participating companies:
LSN's mission to facilitate connections between life science startups and investors and strategic partners is central to these partnerships, bringing S2 Bridge and their participating startups to increase their visibility to our global ecosystem. Ji Sun (Julia) Lee, CEO of S2 Bridge said, "South Korea's biotech industry has made significant progress throughout the ongoing pandemic and is only continuing to grow. As global partnerships and collaborations are key to success particularly in the life science industry, we hope that our partnership with LSN and RESI serves as an opportunity to properly showcase Korean startups and their innovativeness to the global market."
Learn more about S2 Bridge and their partnering organizations:
Shinhan Square Bridge (S2 Bridge) Incheon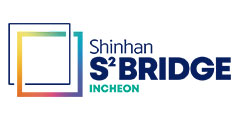 With the motto of "One Place, One Platform", 『Shinhan Square Bridge (S2 Bridge) Incheon』 is a platform that supports the growth of startups in cooperation with government agencies and the private sector. S2 Bridge was established as the first public-private Startup Acceleration Platform in South Korea, with the dream of becoming a global startup innovation growth hub.
S2 Bridge is located in Songdo, a city in South Korea recognized as a global business center and biocluster. Key partnering organizations include Shinhan Financial Group, a leading global financial group that supports an innovative investment ecosystem, and Celltrion, a global biotech company that supports open innovation opportunities to accelerate promising biotech startups, and Incheon Metropolitan City that actively helps to foster the local biotech infrastructure. From the seed to global expansion stage, S2 Bridge focuses on accelerating life science startups based on their innovative technologies. The firm focuses on startups in all fields of life sciences, including novel therapeutics, microbiome, medical devices, and digital health to enter the global market and attract investment.
S2 Bridge operates a one-stop investment platform with Incheon Metropolitan City and Incheon Free Economic Zone Authority (IFEZ) and supports open innovation with Shinhan Financial Group and Celltrion. Moreover, the firm supports networking and content for the expansion of the startup ecosystem by holding global conferences and providing media promotion, among other activities. The firm also provides a working space optimized for the startups' business growth to all startup members.
Since launching in November 2020, S2 Bridge has discovered and accelerated 155 promising startups with innovative technologies, and achieved investment attraction of 135.4 billion KRW (~$102M USD), a corporate value growth rate of 90.2%, and 252 cases of open innovation and resource linkage with public-private partnership.
Shinhan Financial Group / Shinhan Financial Group Hope Foundation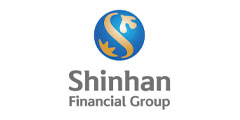 Shinhan Financial Group was founded in 2001 as the first private financial holding company in Korea and covers the entire financial industry with 15 group companies and continues to make the way for the global dream to become reality through 200 channels in 20 countries.
With the group's vision of "Easier, More Comfortable, Newer Finance", the group provides customers with various financial services to improve society as a whole. The group is taking the lead in establishing common value for mankind with the Group's Environment, Social, Governance (ESG) Slogan of "Do the Right Thing for a Wonderful World" and is continuing the mission of "Benefitting the World through Finance", taking pride in the group's 40-year history of innovation.
Shinhan Financial Group Hope Foundation is a leading first-class, non-profit public interest corporation that promotes the sustainable development of companies, foundations, and CSR projects. The goal is to contribute to the development of the local community through supporting education, art and culture, employment support, and helping people with financial vulnerability.
Incheon Metropolitan City / Incheon Free Economic Zone Authority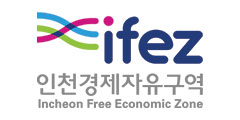 Incheon Metropolitan City and Incheon Free Economic  Zone Authority (IFEZ) is located in the center of the Northeast Asian Economic Zone (Songdo) and actively works to create an innovative Startup Ecosystem. Based on world-class business infrastructure, the city of Incheon is creating synergy through high-tech industries and collaborations with renowned industries, universities, and research institutes to create a leading global market. Through these efforts, Incheon seeks to leap forward as the world's largest bio-healthcare complex and lead the 4th industrial revolution. Leading domestic and international bio companies have moved in and are actively engaged in business activities. In the future, Incheon will flourish with synergistic accomplishments through the establishment of a bio-convergence industrial technology complex.
Presenting a new role model for future smart cities and establishing an urban innovation platform, Incheon Metropolitan City and IFEZ seek to become an eco-friendly city where people and nature co-exist.
Celltrion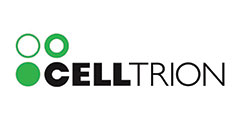 Celltrion is Korea's leading global biotechnology company that pioneered antibody biosimilars for the first time in the pharmaceutical industry. Celltrion has made remarkable achievements by pioneering a path that others have not taken, and rapidly grown into a global biotechnology company based on differentiated business strategies such as the development of chemical drugs, new drugs, and the U-Health Care Platform. Through these strategies, Celltrion is growing into a global comprehensive biotechnology company that promotes the value of advancing human health and welfare.