By Claire Jeong, Chief Conference Officer, Vice President of Investor Research, Asia BD, LSN
At RESI JPM San Francisco, we had over 50 companies participate in the Innovator's Pitch Challenge (IPC). These finalist companies pitched to an audience and judging panel, as well as exhibited a poster showcasing their technology.
Registered RESI attendees (startup executives, early-stage investors and industry experts), vote for their favorite IPC company based on the pitch company's poster board displayed at RESI's exhibit hall and their performance in the Q&A portion of their pitch session.
Life Science Nation is pleased to share the winners who received the most votes during the RESI JPM San Francisco. Congratulations to the winners!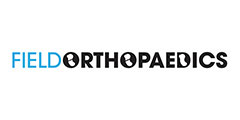 "Quick Procedure, Fast Recovery. We Nailed Hand Fractures". Field Orthopaedics (FO) is a revenue stage Australian medical device company operating in the Orthopaedics Devices Market, dedicated to innovating and delivering best in class medical implants and solutions to advance extremity surgery, specifically targeting the hand and wrist market. We reimagine an underserviced extremity segment which traditionally experienced limited innovations and fragmented approaches to solving clinical problems, leading to lower complication rates and better patient outcomes. At FO, we bring together ideas & innovations to build what Hand surgeons want and get patients to activity faster. We are at the forefront to re-invent orthopaedic hand surgery.
Patryk J Kania, CEO of Field Orthopaedics
---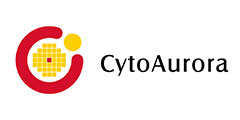 CytoAurora is developing single-cell technology and focusing on Diagnostic and CDMO application platforms. Our mission is to build a world-leading bio-company through a unique integration of Taiwan"s semiconductor, A.I. technology, precision machinery, and biomolecular technology. We developed a "Cell Reveal system," IVD certified by TFDA and NMPA for performing rare circulating tumor cell detections in precision medical applications. CytoAurora has over 20 patents in various fields, such as semiconductor biochip and artificial intelligence systems. We insist on our technology, independent innovation, and sustainable invention. Moreover, we can select specific cells for gene amplification and analysis for future research. As the leader in single-cell technology, CytoAurora also provides robust and customized equipment in rapid drug screening, single-cell selections, cell therapy applications in the pharma market.
Chung- Er Huang (CE), CEO and founder of CytoAurora Inc.
---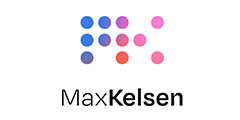 Max Kelsen is an award winning artificial intelligence and digital health solutions company supporting healthcare and life sciences institutions globally throughout the full product lifecycle from research and ideation, regulatory and market access planning through to end-to-end product development and post market surveillance. Max Kelsen has a proven track record in developing and translating clinical data platforms, companion applications, software as a medical device and digital therapeutics in partnership with healthcare providers and researchers as well as world renowned medical device manufacturers. In 2020, MK was a partner of the year for both Google Cloud (GC) and Amazon Web Services (AWS), was named in Deloitte"s technology fast 50 and was recently recognized as Google Cloud"s Healthcare Partner of the year.
Miriam Kent, General Manager of Brisbane Economic Development Agency
(Accepting on behalf of Max Kelsen a member of the BEDA group)
If you're interested in the next upcoming Innovator's Pitch Challenge, you can apply for the Digital RESI IPC taking place March 14-16 with a 3-day virtual conference. Applications are accepted on a rolling basis, so get your application submitted today!
Digital RESI March registration opens at super early bird rates. Register now to save $300 by Friday, January 27.