By Claire Jeong, Vice President of Investor Research, Asia BD, LSN
You've likely heard it said that fundraising is a numbers game – this is true, but only half of the equation. It doesn't matter how many investors you meet with if they are not a fit for your product and stage of development. In fact, the argument can be made that, although networking is inherently valuable, you waste time by not seeking out the right investors for you.
At Life Science Nation (LSN), the mission is to connect companies with capital, and that happens through many ways, but most importantly, through addressing the bottleneck of connecting fundraising founders with investors who are a fit. One of the most direct and powerful methods LSN delivers this is through the Innovator's Pitch Challenge (IPC).
The IPC puts fundraising founders in front of relevant investors seeking assets in their stage and sector directly through a live pitch session with Q&A, as well as indirectly via a dedicated webpage hosting a long-format pitch video, as well as executive summary, pitch deck, and any supporting materials. Attendees have the opportunity to vote for best pitch, awarding the top three companies with free tickets to future RESI conferences to support their fundraising efforts.
December 18 is the deadline to apply for the Innovator's Pitch Challenge at 3-Day Digital Redefining Early Stage Investments (RESI), taking place, January 11-13, 2021 as a part of LSN's Healthtech Partnering Week, January 11-15, 2021. Applications are free, however, applicants are required to register for the conference, as well as pay an additional $500 pitching fee. Early bird pricing ends this week, so get your application in by December 18 and save!
Example of a Company's Landing Page
See What Investors Are Saying about The Innovator's Pitch Challenge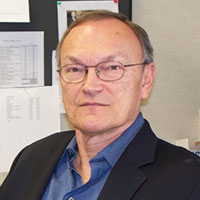 "It was a very economical use of time; the investors got to ask their important questions and the Innovators got a good idea of the most pressing questions from the investors point of view."
William Kuziel, MedPro Investors