By Claire Jeong, Chief Conference Officer, Vice President of Investor Research, Asia BD, LSN
Another Digital Redefining Early Stage Investments (RESI) conference is in the books! At Digital RESI March, nearly 40 life science and healthcare startups participated in the Innovator's Pitch Challenge (IPC), a unique pitching opportunity for early-stage companies in therapeutics, medical device, diagnostics, digital health, and R&D/services sectors.
The IPC has a voting component on which all registered attendees – from fellow startup executives to active early-stage investors – can vote for their favorite companies based on the materials displayed on their dedicated landing pages (pitch video, slide deck, executive summary, etc.) as well as their performance in live Q&A sessions, in which founders pitch directly to and participate in a subsequent Q&A with investor judges.
Life Science Nation is pleased to share the winners of last week's IPC who received the most votes during the 3-day conference. Congratulations to the winners! Check them out below and see the full list of finalists. The IPC returns June 7-9 and applications are open! Apply today and save $300 by April 15!
Embrace Prevention Care (1st Place)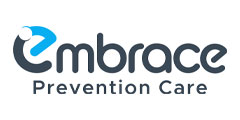 Embrace is a leader in geriatric preventive care, providing an integrated suite of telehealth, pharmacy and behavioral change services to improve health and reduce costs. We help older adults with chronic conditions take meaningful actions to reduce hospitalizations and extend safe aging in place. Our local nurse practitioners partner with physicians to help their patients implement care plans and follow medication regimens, creating new practice revenue and reducing the complex patient burden.
Bold Therapeutics (2nd Place)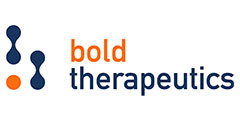 Bold Therapeutics Inc. is a clinical-stage oncology company founded in 2018 by a team of biopharma industry veterans to develop and commercialize BOLD-100, a first-in-class anti-resistance therapeutic. BOLD-100 significantly enhances the activity of a wide range of other anti-cancer therapies by disabling a critical and previously untargeted cancer resistance, survival and proliferation pathway. Based on compelling preclinical and early clinical results, Bold Therapeutics is focusing its development efforts on some of the most challenging cancer indications where existing therapies are largely ineffective, resulting in a significant unmet medical need.
CoolSpine (3rd Place)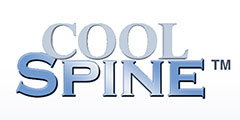 CoolSpine LLC was spun out of Yale University and is developing two neuroprotective medical devices that induce localized hypothermia to address injuries from spinal or cerebral ischemia. The patented devices cool the Cerebrospinal fluid in either the brain or the spinal cord to levels known to be neuroprotective (32°-35º C). By using the CSF to induce hypothermia, the devices uniquely cool the targeted areas while maintaining systemic normothermia, a significant benefit that avoids the complications of systemic hypothermia. The devices are incorporated into ventricular or intrathecal catheters, standard products for brain or spinal protection and therefore require no additional invasive intervention. CoolSpine's primary targets are spinal cord and cerebral ischemia.