By Claire Jeong, Chief Conference Officer, Vice President of Investor Research, Asia BD, LSN
For the upcoming Redefining Early Stage Investments (RESI) conference in Boston taking place September 21-22, with an additional day for virtual partnering on September 23, Life Science Nation (LSN) is working with Shinhan Square Bridge (S2 Bridge), a Startup Acceleration Platform based in Songdo, Incheon Metropolitan City in South Korea. LSN and S2 Bridge selected seven life science companies from a competitive pool of biotech and healthcare companies that are currently in their cohort. We are excited to continue supporting the global expansion of Korean companies through RESI and look forward to their participation in only two weeks!
These companies will be presenting during a sponsored two-hour pitch session on Wednesday, September 21, 1:00 – 3:00 PM EDT, and will exhibit their posters in the exhibition hall during the two in-person days of RESI. Please RSVP here to join! If you are interested in learning more about this session, please contact me here.
Get to know the seven presenting companies:
RudaCure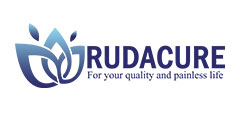 RudaCure is a clinical stage bio-pharmaceutical start-up founded in 2018 and based in South Korea that is developing medicines for incurable diseases based on the most advanced life-science technologies to help improve human lives. By developing treatment techniques for intractable and incurable diseases, RudaCure will solve its unmet needs and treat the physical and mental pain for patients suffering from them. With creative pharmaceutical development and biomedical research, RudaCure is on the path to grow into a global pharmaceutical company.
Current main products in development include RCI001 for dry eye disease, which is in pre-IND phase and awaiting to start Phase II FDA clinical trials next year. RudaCure also plan to secure additional indications for RCI001 including conjunctivitis, keratitis and corneal ulcers. Second in development is RCI002, which is a non-opioid treatment for neuropathic and chronic pain currently in optimization stage. Other early-stage products in development include treatments for atopic dermatitis, metastasis and CRPS.
Since April of 2021, RudaCure has successfully licensed-out RCI001 to Hanlim Pharm for domestic rights in a $12M deal and is currently looking for more investors and partners to license-out for international markets. Helping RudaCure along the way, are start-up accelerators MassChallenge and Shihan Square Bridge, which are both helping RudaCure enter the US market.
BioMe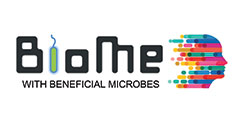 Based on the research results of Professor Sang Sun Yoon's laboratory at Yonsei University College of Medicine, BioMe Inc. was established as a faculty start-up with the aim of developing Live Biotherapeutic Products derived from human microbiome.
Through research over the past 10 years, we have secured a number of "Active Human Beneficial Bacteria" whose therapeutic efficacy has been verified. We conducted research on the intestinal microbiome as well as the respiratory microbiome, and derived development pipelines for various indications including but not limited to inflammatory bowel disease, infectious disease, cardiovascular disease, colorectal cancer, and dyslipidemia. In addition, we have secured a number of isolates with new functions among the strains designated safe by the Ministry of Food and Drug Safety and are developing jointly with domestic and foreign pharmaceutical and food companies.
Establishment of symBioMecollectionTM: Possessing a symbiotic microbiome library according to various lifestyles and health conditions (Over 400 people's stool and saliva). Source material for identification of new beneficial bacteria. Joint research and development with lead pharmaceutical companies in progress.
MicrobiotiX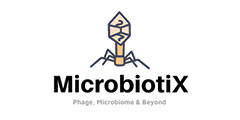 Founded in 2016, MicrobiotiX Co., Ltd. is a biotech venture company derived from Yonsei University's College of Medicine, a top-tier general hospital in Asia. We provide specialized lytic bacteriophage treatment for multi-drug resistant pathogens through synergetic research efforts aimed towards bacteriophages, the microbiome and the phageome. Therapy based on bacteriophages can restore and enhance the life of patients from the grips of gram-negative multi-drug resistant pathogen "super bacteria" infections and metabolic diseases. Our labs are outfitted with the latest technology, and we have amassed a bacteriophage collection with over 300 kinds of bacteriophages and a microbiota bank that has been contributed to over the last 15 years. Currently we are in the process of finalizing a world top 10 state-of-the-art GMP facility to enter the global market. In the area of research, we aim to develop treatment not only for multi-drug resistant pathogens but also for unmet treatment needs for auto-immune and metabolic diseases.
MicrobiotiX has the following core competences: a global leading Bacteriophage collection, an established microbiota bank, and a GMP facility.
We have over 300 kinds of lytic bacteriophages that specifically target 4 out of 6 of the world's highest risk pathogens by the WHO termed the "ESKAPE" (Enterococcus faecium, Staphylococcus aureus, Klebsiella pneumoniae, Acinetobacter baumannii, Pseudomonas aeruginosa, and Enterobacter spp.) pathogens.
BaeRyeo Innovation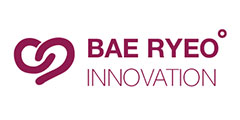 Our Nitric Oxide Synthase weakens as we age so the ability to produce Nitric Oxide in our body decreases. Nitric Oxide has been termed the "miracle molecule" because of the benefits it brings to our body. This is why it is widely studied by scientists worldwide, hoping to use it as a form of treatment.
BaeRyeo Innovation is a Jeju company specializing in Nitric Oxide based health ingredients. Started in 2019, we have developed a unique technology where we combine organic fruit and vegetables with our newly created group of microorganisms to produce a new substance which could allow our body to produce Nitric Oxide even with a weak Nitric Oxide Synthase.
Our product, the NODT (Nitric Oxide Donor Transporter) is used as a health supplement which increases Nitric Oxide in the body. Pre-clinical tests have proven that blood vessels of hypertensive rats do not burst even under 100% pressure and this discovery can definitely help people suffering from atherosclerosis which leads to coronary heart diseases, the No. 1 killer in America.
We have several other pre-clinical tests that show significant improvements from hypertension, diabetes, enteritis and enhanced immunity – all these being possible when we have sufficient Nitric Oxide in the body.
Our joint research with America's Nitric Oxide specialist Dr. Joseph Bauer from Walsh University will begin this September to proceed our studies further in proving the vast capabilities of Nitric Oxide can bring to the human race.
Portrai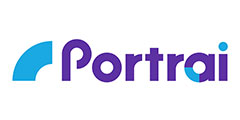 We are building a drug discovery platform with spatial transcriptomics and AI.
Our platform finds targetable molecules (PortraiTARGET), validates the novel drugs based on microscopic distribution and mode of action in the tissue(PortraiDRUG, PortraiMOA), and extracts biomarkers to select the right patients(PortraiTME).
We co-develop the drugs with co-license and provide Platform-as-a-service to pharmaceuticals and biotechs. Radioligand therapy and Antibody-drug conjugate in oncology and brain diseases are therapeutic modalities of interest. AI pathology combined with spatial transcriptomics is our novel approach to make a scalable solution for companion diagnostics.
We'd love to make partnerships with companies in the US to co-develop novel drug assets and collaborations with hospitals to accumulate spatial transcriptomics data with clinical history.
Furthermore, to make us globally competent, the amount of structured datasets from diverse global hospitals would be critical. That's why we need $10M from this early stage.
We believe that we will revolutionize the drug discovery industry with a data-driven approach and make people healthier.
ABLE Labs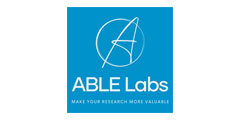 ABLE Labs provides affordable and easy to use liquid handler that help researchers automate biology experiments. Most biology experiments are done by hand, which could cause various human errors. Introduction of robotics in biology research will mitigate human error, which can could cause major reliability issue.
Competitors in current market lack in affordability and versatility. High price ranging from $150K to $300K, and the fact that these robots require trained professionals to operate, everyday researchers were not able to use them.
Our base model robot NOTABLE is 5 to 10 times cheaper and does not require professional engineer to operate. Despite much lower price, we reached on par pipetting performance including accuracy and precision.
Aside from robotic pipette, ABLE Labs also provide various modules for biology experiment such as temperature controller, thermal cycler, plate shaker and UV and ULPA filter for clean bench setup.
Researchers could operate their personal robot on their lab bench, just like using their own computer. With our user interface, researchers can automate their experiments with just a few simple clicks.
ABLE Labs is consisted with 14 bright and passionate people with different backgrounds including biology, engineering and software. Which ensures precise product targeting and agile operation. Established in 2021, ABLE Labs raised $250K in Pre-Series A funding as of August 2022, and planning to establish US firm in 2023.
Promedius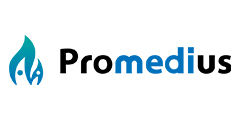 Promedius is a spin-off company of Hyundai Seoul Asan Medical Centre.
We develop the medical image reconstruction and diagnostic product (which is named AI-based Software as a Medical Device), and teleradiology platform based on next-generation AI technology.
We have a strong competitive point in the medical imaging physics and AI research fields. Our tech group is world-renowned researchers, which were trained at Asan medical center and KAIST. (Korea's No.1 hosptial & Tech school)
Our AI solution, PRO CXR: ID can discriminate infectious diseases, such as COVID-19 infection, through CXR images. Also, we have more than 10 proprietary AI models, such as the classification model, de-nosing model, reconstruction model, and generation models.
Recently, we launched a medical AI cloud platform, AIdant, to increase access to medical AI solutions.
We have a strong connection on South Korea and The Republic of Peru. For successful initial market penetration, we looking for partners who can share our value. Our vision is 'break down barriers to greater health equity by bridging people with AI technology'.
Shinhan Square Bridge (S2 Bridge)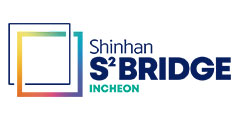 Shinhan Square Bridge (S2 Bridge) Incheon is a platform that supports the growth of startups in cooperation with government agencies and the private sector. S2 Bridge was established as the first public-private Startup Acceleration Platform in South Korea, with the dream of becoming a global startup innovation growth hub.
S2 Bridge is located in Songdo, a city in South Korea recognized as a global business center and bio-cluster. Key partnering organizations include Shinhan Financial Group, a leading global financial group that supports an innovative investment ecosystem, and Celltrion, a global biotech company that supports open innovation opportunities to accelerate promising biotech startups, and Incheon Metropolitan City that actively helps to accelerate the local biotech infrastructure. From the seed to global expansion stage, S2 Bridge focuses on accelerating life science startups based on their innovative technologies.
Shinhan Financial Group has created S² Bridge as a platform to accelerate start-up companies in major Korean cities like Seoul, Incheon, Jeju, and Daegu.