By Rory McCann, Marketing Manager & Conference Producer, LSN
Funding in early-stage life science and healthcare has been booming throughout the Covid-19 pandemic, but as we face inflation and a potential economic downturn, the future is not as clear. RESI is much more than a partnering conference in that it also offers value and insight from experts in a variety of formats, one such being panels. RESI panels are primarily run by investors discussing the latest trends and forecasting for specific investment types or sub-sectors. Additionally, RESI offers Tales from the Road panels, which are informal discussions from early-stage entrepreneurs about their fundraising journeys, offering advice and sharing experiences.
Check out the latest panelist lineup from Digital RESI, June 7-9. Sign up to hear from each speaker on their outlooks and best practices while navigating partnerships, deals, and building strong startups.
Tuesday, June 7
11 AM EDT – Beyond Big Pharma
Partnering & Perspectives from Small & Mid-Sized Biotech
Kevin Lin
Director, Business Development
Transcenta Holding
Sa'ar Yaniv
Director, Business Development
Fortress Biotech
Rachel Zolot Schwartz, MBA (Moderator)
Vice President & Head, Business Development & Commercial, Volastra
---
1 PM EDT – Angel Investors
Explaining the Process of Engagement
Ozan Isinak, MBA
President, Central Canada
Keiretsu Forum
Kristin King
Member
Boston Harbor Angels
Yaniv Sneor
Founding Member
Mid Atlantic Bio Angels
Eran Steinberg
President & Chairman
Vaica
Tom Vogelsong, PhD
Director, Deal Flow
KYTO Technology & Life Science
---
2 PM EDT – The Neuroscience of Aging
Aging Impact on the Nervous System
Mylea Charvat
Founder & CEO
Savonix
James Mayer
Senior Manager, Investment & Venture Services


Centre for Aging & Brain Health Innovation (CABHI)

Diana Saraceni
Founder & Managing Partner
Panakes Partners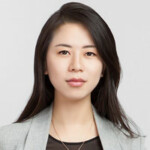 Lu Zhang
Founder & Managing Partner
Fusion Fund
---
4 PM EDT – Tales from the Road: AI Innovation in Healthcare
Standing Out in a Growing Field
Kaitlin Christine
Founder & CEO
Gabbi
Rory McCann (Moderator)
Conference Producer
Life Science Nation
Maria Luisa Pineda, PhD
Founder & CEO
Envisagenics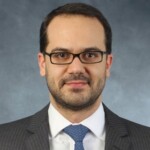 Vangelis Vergetis, PhD
Co-Founder & Executive Director
Intelligencia
---
Wednesday, June 8
11 AM EDT – AI vs. Life Science
Which Comes First in Early-Stage Investment?
Ming Cheah, PhD
Principal
Pivotal bioVenture Partners
Marina Cortes
Venture Partner
SandBanks Capital
Baudouin Hue
Partner
Karista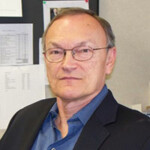 Bill Kuziel (Moderator)
Analyst & Investor
MedPro Investors
---
1 PM EDT – Corporate VC
The Changing Landscape & New Opportunities
Michael Baran
Executive Director, WRD & Principal
Pfizer Ventures
Lana Ghanem
Managing Director
Hikma Ventures
David Gordon
Head, Investments
Longliv Ventures
Jane Rho
Investor
DaVita Venture Group
Cheryl Zimberlin
Investment Director
M Ventures
---
2 PM EDT – Asia Cross-Border
Building Global Partnerships
Tai Harada
Vice President
Fast Track Initiative
Seo Lee
Director
SV Investment
Cindy Liu
Vice President
Qiming Venture Partners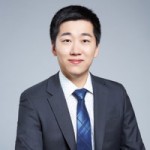 Derek Yuan
Principal
LYFE Capital
---
4 PM EDT – Tales from the Road: Age-Related Diseases
Developing Prevention & Treatments
Anthony DePasqua
President
EnClear Therapeutics
Robin Mansukhani
CEO
Deciduous Therapeutics
Eric Levitan
Founder & CEO
Vivo
---
Thursday, June 9
11 AM EDT – Age-Tech Care Management
Technology Improving the Lives of Older Adults
Anastasiya Giarletta
Principal
R42 Group
Sarah Hippert
Program Manager
Techstars
Brenda Hogan (Moderator)
Chief Investment Officer
Ontario Capital Growth Corporation (OCGC)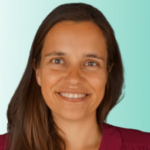 Lise Pape
Founder
Walk with Path
---
1 PM EDT – Impact Investors
More Than Financial Returns
André Harrell
Venture Partner
Cancer Fund
Richard Lipkin
Co-Founder & Co-Chair
The Catalytic Impact Foundation
Ben Nahir
Venture Principal
Elevate Capital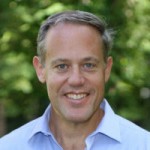 John Parker (Moderator)
Founder & Managing Director
Springhood Impact Ventures
---
2 PM EDT – Team, Tech, & Traction in Early-Stage AI
Building Your Startup as a Triple Threat
Sebastien Latapie
Principal
Dynamk Capital
Gayathri Radhakrishnan, MBA
Senior Director Venture Capital – AI Fund
Micron Ventures
Surbhi Sarna
Group Partner
Y Combinator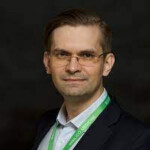 Alex Zhavoronkov, PhD (Moderator)
CEO
InSilico Medicine
---
3 PM EDT – Software-Enabled Medical Devices
Investing at the Intersection of Digital Health and Medtech
Chris Bostick
Partner
OCV Partners
Lana Caron
Innovation Lead
Philips Health Technology Ventures
James Hardiman
Partner
Data Collective (DCVC Bio)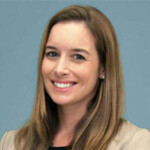 Katherine Relle, MBA
Vice President
Accelmed
---
4 PM EDT – Tales from the Road: Biotech and MedTech Innovators
Entrepreneurs on Their Fundraising Journey
Sven Henrichwark, PhD
CEO
Fibronostics
David Sherris, PhD
CEO
Penrose TherapeuTx