NIH's Small Business Program, also known as America's Seed Fund, provides over $1.2 billion dollars annually to small businesses to validate the healthcare potential of scientific discoveries and test the feasibility of novel products and services. Many companies leverage NIH funding to attract the partners and investors needed to take an innovation to market. This panel will highlight resources and opportunities available to small business innovators looking to support early product development and the ways strategic partners and investors and can partner with NIH to access novel technologies.
Stephanie Fertig, MBA, HHS Small Business Program Lead, Small business Education and Entrepreneurial Development (SEED), National Institutes of Health (NIH)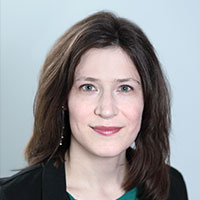 Fertig is the HHS Small Business Program Lead in SEED (Small business Education and Entrepreneurial Development) at the NIH. She currently oversees the Small Business Innovation Research (SBIR) and Small Business Technology Transfer (STTR) programs, which are congressionally mandated set-aside programs that provide over $1.2 billion dollars per year to small business concerns. Prior to joining SEED, she managed the SBIR and STTR Programs at the National Institute of Neurological Disorders and Stroke (NINDS). During her tenure at NIH she has led the development and implementation of multiple programs focused on small businesses and translational research.  Ms. Fertig has a BS in Chemistry from UVA and an MBA from the University of Maryland's Robert H. Smith School of Business.
Loleta Robinson, MD, MBA, Entrepreneur in Residence, Small business Education and Entrepreneurial Development (SEED), National Institutes of Health (NIH); Founder & Principal, Fortis Industries LLC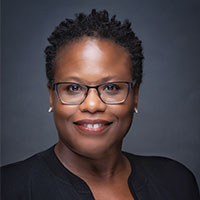 Dr. Loleta Robinson is a seasoned physician entrepreneur, startup advisor, venture partner with extensive healthcare technology and services expertise. She is the Founder and Principal of Fortis Industries, LLC, a firm specializing in blending data analytics, due diligence, and a strong industry network to identify and evaluate prospective healthcare investment, in-licensing, and partnership opportunities for various clients. Dr. Robinson calls on her extensive industry experience and relationships to help bring together venture capital and corporate innovation firms with healthcare startups and early-stage companies with the potential to significantly improve the quality of care. She also facilitates their collaboration via incubators, accelerators, and other entrepreneurial support organizations and researches the healthcare market landscape to provide competitive analyses and offer industry insights.
For more information, please visit resiconference.com