By Candice He, Vice President of Business Development, Global Investment Strategist, LSN
The RESI community is built up of powerful players and innovators in the early-stage life science and healthcare arena, and Life Science Nation (LSN) welcomes them back to an in-person RESI next week at the Westin Copley Place Hotel in Boston, MA. We are pleased to highlight our sponsors, not only for their impact on the quality of meetings and partnering but also for their insights and opportunities presented through their panels and workshops. Check out who will be presenting at RESI Boston next week and learn how you can get involved.
Wednesday, September 21, 11 AM EDT

Negotiating Term Sheets Workshop: What's Best for the Company and What's Best for You?
Matthias Breugelmans, CEO, Elastrin Therapeutics Inc.
Nancy Briefs, President & CEO, AltrixBio, Inc.
David Hendren, Managing Director, Augmentum Ventures
Mark Mihanovic, Partner, McDermott Will & Emery
Richard Smith, Counsel, McDermott Will & Emery
This interactive workshop, organized and led by McDermott Will & Emery, will provide wisdom to early-stage CEOs and management on the latest trends in term sheets, with a focus on founder and management equity opportunities. The workshop will cover common issues of concern to entrepreneurs (valuation/dilution, liquidation preference, board makeup, protective provisions, anti-dilution). Experts from the legal, investment and entrepreneurial community will discuss the interplay of financing milestones in the term sheet discussion.
Wednesday, September 21, 1 PM EDT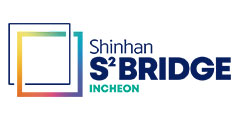 Shinhan Square (S2) Bridge: Showcasing Innovative Technologies from South Korea
With the motto of "One Place, One Platform", Shinhan Square Bridge (S2 Bridge) Incheon is a platform that supports the growth of startups in cooperation with government agencies and the private sector. S2 Bridge was established as the first public-private Startup Acceleration Platform in South Korea, with the dream of becoming a global startup innovation growth hub. S2 Bridge Incheon is a proud Gold Sponsor of RESI Boston 2022, and we are excited to showcase 7 promising early-stage companies representing a wide variety of life science & healthcare technologies.
Wednesday, September 21, 3 PM EDT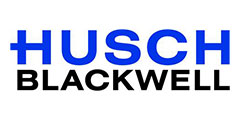 Leveraging IP for Growing an Investable MedTech Company
Bryan Stewart Partner, Husch Blackwell (Moderator)
Cambre Kelly, PhD, Co-Founder & CEO, Reselute; Co-Founder & Vice President, Research & Technology restor3d
Adam T.C. Steege, Founder & President, Trio Labs
Timothy J. Skapek, CTO & Co-Founder, Protect3d
This panel for industry leaders, entrepreneurs, general counsel, and investors explores how investable healthcare entities leverage intellectual property (IP) to drive growth. Hear from medtech entrepreneurs about their experiences with IP strategy, protection, licensing, and marketing, and how these and other factors have impacted success.
In addition to these events, LSN is also pleased to offer a series of entrepreneurial workshops to tackle the nuts and bolts of building a brand and message, learning to tell your company story through these modalities, and sourcing a global target list.
Thursday, September 22, 11 AM EDT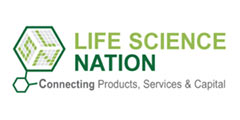 Branding & Messaging
Claire (Chae-Kyeong) Jeong, Vice President, Investor Research & Asia Business Development, Life Science Nation
Candice He, Vice President, Business Development & Global Investment Strategist, Life Science Nation
The Branding & Messaging workshop discusses how to brand you and your firm and how to provide potential investors with high-quality, professional collateral—materials that engage them, communicate your message clearly and concisely, and present the information they want to see in a way that helps them to decide quickly and easily if you are a potential fit for their needs.
Thursday, September 22, 1 PM EDT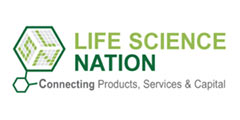 It All Starts with Your Story
Dennis Ford, Founder & CEO, Life Science Nation
Alex Vassallo, Business Development Manager West Coast, Entrepreneurial Education Lead, Life Science Nation
The most successful entrepreneurs are always the best storytellers. Finding a way to naturally formulate your company's unique story and portraying this through multiple modalities whether it be a 1-minute elevator pitch or a 12-slide pitch deck is one of the most effective ways to get potential investors and partners on board with your value proposition. This bootcamp will cover the importance of entrepreneurial agency, finding your voice and developing a compelling narrative for the different players that will emerge along a deal chain, and language tools to refine your hook. Investors always bet on the team, not just the technology, and if every member of your startup can tell any strategic partner a consistent story of your company and technology, you are on the right track to building successful relationships.
Thursday, September 22, 13 PM EDT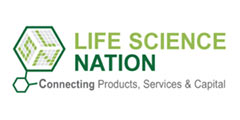 Identifying Your Global Target List
Gregory Mannix, Vice President, International Business Development, Life Science Nation
Karen Deyo, Director of Research, Israel Business Development, Life Science Nation
The Fundraising Boot Camp provides a top-to-bottom master class on outbound global fundraising. Topics to be covered include the changing investor landscape, new categories of life science investors, and how to organize and execute a successful roadshow. It will bring you step-by-step through the processes of positioning, marketing collateral, website creation, branding & messaging, and how to reach out to a list of global investors